Yes, it's time for another Friday Follow extravaganza! Not familiar with Friday follow? Go here to check it out!
I wanted to take a quick moment to say thank you to all the people that visited my blog a couple of weeks ago. I spent quite a while clicking through the linky's checking out other blogs through the week and I found some real treasures!
While you are visiting, why not grab my button to share on your own blog?

Here is the code:
Here's hoping you have a wonderful weekend!
This week's Friday Follow is sponsored by…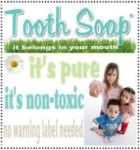 Blessings,
: ) Cassie