My husband is an all around great guy, and not many people dislike him. But around here, we are pretty fond of him. Why you ask?
He is always up for a round of roughhousing with the big boys, or playing cars with the lil man,
He works very hard, and goes to a job he doesn't enjoy and pays very little, just to take care of us,
He always tells us he loves us,
He gives great hugs,
He's great at changing diapers, brushing little teeth, and clipping little nails and never complains about doing any of it,
He takes the time to talk to our children and teaches them why right is right and wrong is wrong,
He loves Jesus,
He vacuums, cooks, and dusts when I just don't have the motivation,
He enjoys opportunities to teach our children life skills and pass on his wisdom to them,
He loves us an awful lot,
He puts our needs above his own,
He always makes us laugh,
He plays video games with us,
He reads the stories we write and looks at the pictures we draw and tells us, "Good job!"
He is just as comfortable with a newborn baby as he is a 10 or 13 year old,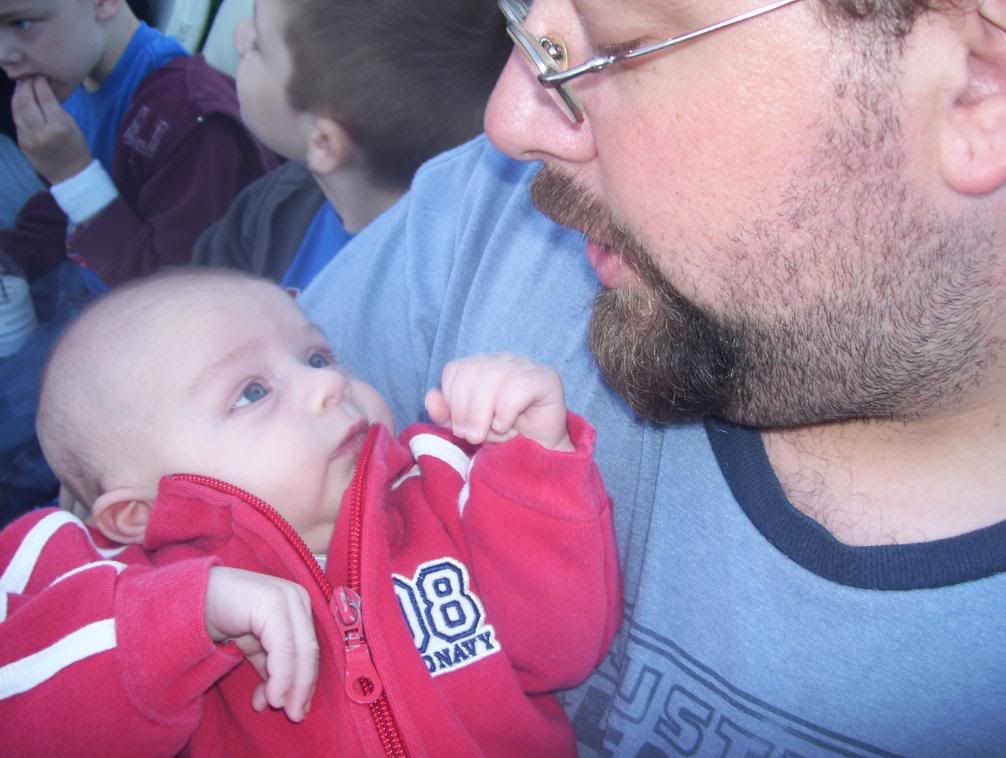 He enjoys spending time with us,
He can fix just about anything,
The list goes on!
We are so very lucky to have him in our lives and want to wish him a very Happy Father's Day! Later on, the kids and I will be cleaning the van inside and out for him, and I am planning on making him a coconut cream pie for dessert. I wish we could do more but I know he will be pleased nonetheless!
Hoping you and yours a wonderful Father's Day!